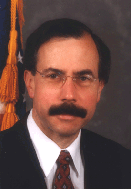 Michael Stapleton
Mr. Stapleton, Founder of Forensics R Us, recently retired from the Federal Bureau of Investigation after a career that spanned over 34 years. While with the FBI Special Agent Stapleton had assignments in Washington, D.C., St. Louis, Seattle, San Francisco and Sacramento. As a Special Agent, Mr. Stapleton investigated an extensive range of matters that come under FBI jurisdiction. He had been assigned to major investigations to include the 1971 "D.B. Cooper" skyjacking case, the Polly Klaas kidnapping & murder case, the bombing of the Federal building in Oklahoma City and the Unabomber - Ted Kaczynski investigation. In addition, he is a recognized fingerprint identification expert. Thousands of law enforcement professionals have taken his fingerprint identification courses and have been equipped to become certified fingerprint examiners.
Over the last three decades Mr. Stapleton has designed, developed and conducted courses to train thousands of law enforcement professionals in police academies, colleges and universities both nationally and internationally. He frequently lectured at the FBI Academy in Virginia. The FBI Academy honored Mr. Stapleton with the FBI Master Police Instructor certificate of achievement because of his sustained excellence in developing curriculum and conducting law enforcement training.
Mr. Stapleton has authored several articles related to the law enforcement profession that were published in The FBI Law Enforcement Bulletin. The International Training and Assistance Unit at the FBI Academy has adopted training materials prepared by Mr. Stapleton to serve as the standard for all FBI training furnished to foreign law enforcement agencies.
Mr. Stapleton holds a Masters degree from San Jose State University in Instructional Technology. He is currently an adjunct faculty member with the American River College, Sacramento Regional Public Safety Training Center, in Sacramento, CA and the South Bay Regional Public Safety Training Consortium ("The Academy"), San Jose, CA.
His personal website is www.StapletonAndAssociates.com
Contact Mike via email: Mike@forensicsRus.com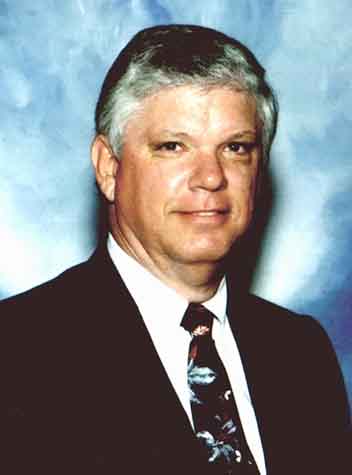 Frank Doyle, Jr.
A 33-year veteran of the Federal Bureau of Investigation, Frank served in the Denver and San Francisco FBI field offices. As a Special Agent, he was involved in or directed major investigations including, the Patricia Hearst kidnapping, the attempted assassination of, then, President Gerald Ford, the Unabomber, Ted Kaczynski, terrorist bombings at the New York World Trade Center, and the Oklahoma City Federal Building. He has directed FBI security aspects for special events including, the Los Angeles and Atlanta Olympic Games, Super Bowl XIX, and the visit of Pope John Paul II.
As a co-founder of the national FBI Evidence Response Team program, Frank has served San Francisco's ERT Coordinator, HazMat Team Leader, Special Agent Bomb Technician and FBI pilot. As a certified police instructor, he has trained a multitude of law enforcement officers, domestically and internationally, in counter terrorism, WMD, crime scene forensics, rendering safe, and post blast investigation techniques.
As an adjunct professor for the University of Virginia at the FBI Academy, Frank continued his role as a Team Leader instructor for the Dept of State (DOS), Diplomatic Security (DS) funded, Terrorist Crime Scene Investigation courses and instructor for the Major Case Investigation courses presented overseas to law enforcement. He is currently serving as an instructor and equipment provider for the DOS/DS Anti-Terrorism Assistance Program (ATA), Post Blast Investigation courses and investigating Terrorist Incidents course presented here in the U.S. and overseas. Frank has conducted training in over 25 foreign countries since his retirement from the FBI.
In January, 2007, Frank traveled to Israel to conduct research through the Institute of Terrorism Research and Response. For several weeks, he made contact with top level members of the Israel Police, Hebrew University and military prosecutors of the Israel Defense Force studying their counter terrorism methods. Specific areas include post blast investigation techniques, suicide and bus bombings, and mass casualty responses for Hadassa and Brazilai Medical Centers, Magen David Adom medical transport, ZAKA, National Center of Forensic Medicine and Israel Police K-9 training center. Meetings were also held with laboratory and bomb technician personnel to study incidents and their procedures. The Gaza crossing, Kassam and Katusha rocket attack sites were visited. This liaison and contact with these resources continues. Do you watch the Discovery Channel on TV? Well, Frank serves as the explosives consultant to the "MythBusters"™ TV show. He has been involved in producing 56 episodes which air frequently for the past seven years.
Contact Frank via e-mail: Frank@forensicsRus.com

Charles J. Walsh
Charles J. Walsh recently retired after thirty years of service with the Federal Bureau of Investigation (FBI). He brings with him to the private sector a wealth of experience and knowledge in all aspects of investigations, forensic evidence collection, preservation and analysis. He has utilized his experience and knowledge to train over 20,000 law enforcement officers on the Federal, State and local levels in the United States, Europe and the Middle East.

A recognized and qualified expert in fingerprint identification at the Federal, State and local levels. His instruction has enabled law enforcement officers to be qualified as fingerprint technicians and court qualified experts. Mr. Walsh served as a counselor for the 149th Session of the F.B.I National Academy in 1987. He, as a Special Agent with the FBI, has conducted numerous investigations, including, Organized Crime, Extortionate Credit Transactions, Kidnapping, Bank Robberies, Theft from Interstate Shipment, Interstate Transportation of Stolen Property, Interstate Transportation of Stolen Motor Vehicles and Crimes on Government Reservations. Mr. Walsh served as a Supervisor of the Squads that handled these matters. Mr. Walsh, while serving with the F.B.I, organized and established an Evidence Response Team (ERT) in the Boston, Massachusetts Division. This team was established to conduct major and high-profile crime scene investigations. The Director of the F.B.I., as a result of this initiative, ordered all fifty-six field Divisions of the F.B.I. to organize an ERT. The Boston ERT, under Mr. Walsh's leadership, was requested to respond to the World Trade Center Bombing, the bombing of two American military complexes in Saudi Arabia, The World Olympic Games at Atlanta Georgia and the Explosion aboard TWA Flight 800. The ERT has assisted state and local police agencies and numerous major crime scene investigations.
Charlie proudly served his country in the United States Marine Corps from August 1962 through October 1966 and was honorably discharged as a Sergeant (E-5) after completion of his last year of duty in South Vietnam.

Charlie can be contacted at Charlie@forensicsRus.comor through (603) 661-0890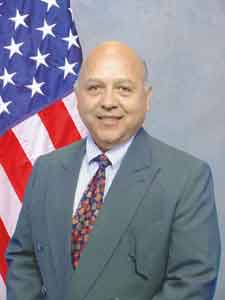 Anthony Maxwell
Tony, as he is known, has more than 28 years experience in the law enforcement arena, to include criminal investigations, forensics, terrorism and counter-intelligence. He has instructed at all levels of government to include local, state and federal law enforcement. He is also a certified FBI international instructor and has conducted numerous specialized schools in the area of Crime Scene Management and the Collection and Preservation of Evidence. He retired from the FBI after approximately 21 years of service and was previously employed for six years as a Senior Special Investigator, State of California. His experience ranges from initial responder roles to management of complex, large scale, multi-agency assignments involving both domestic and international investigations. He is a qualified court expert in Crime Scene Management in the State of New Mexico. In 2012, Tony became a full time Law Enforcement Agent and Staff Instructor at the Law Enforcement Academy, Santa Fe, New Mexico. He is a certified Law Enforcement Officer and specializes in teaching many academic courses to police cadets, police officers, and professional dispatchers within their respective training academies.
Tony also has extensive operational experience in both tabletop and full field exercises involving Weapons of Mass Destruction (WMD). This has included direct involvement in such cases as the Oklahoma City Bombing, Unabomber investigation, 9/11 (WTC) attack and the recent anthrax investigation in New York City. He served as a WMD Coordinator for the FBI, as well as, being a member of the FBI's Joint Terrorism Task Force. He recently completed an overseas lecture tour on terrorism matters sponsored by the U. S. Department of State and the Department of Justice. Following retirement from the FBI, Tony was employed 9 years with the DTRA's Defense Nuclear Weapons School at Kirtland Air Force Base located at Albuquerque, New Mexico. As such, he is well experienced in writing scenarios, developing training curriculum, and integrating police, fire and medical personnel involved in Terrorism, WMD and Radiological Response.
Tony holds a Bachelor of Science Degree in Police Science and Administration, has experience as an adjunct instructor at both the FBI Academy and Defense Threat Reduction University, Defense Nuclear Weapons School. He may be contacted via his cell at (505) 980-9878.
Contact Tony via e-mail: Tony@forensicsRus.com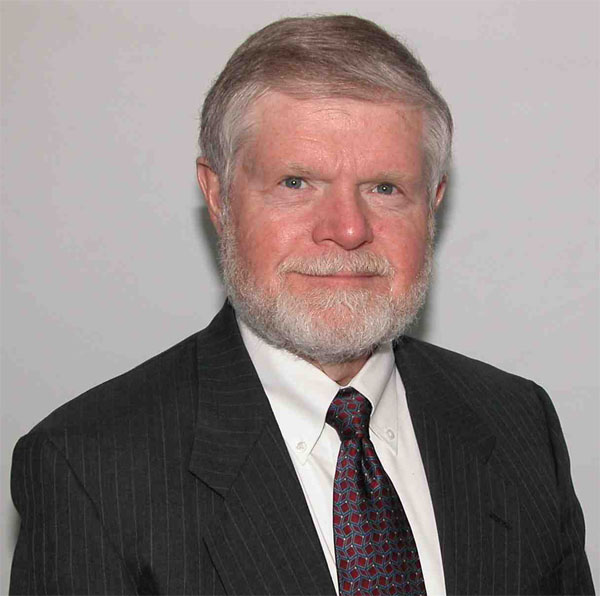 James T. (Tom) Thurman
Tom, as he is known, has over 28 years of forensic and explosives experience from the Federal Bureau of Investigation and as military bomb disposal technician. As a Supervisory Special Agent in the FBI Laboratory with a Master's Degree in Forensic Science, Tom has examined hundreds of Improvised Explosives Devices and traveled throughout the United States and the world to assist in or lead major terrorism bombing investigations. These include the Lockerbie bombing of Pan American flight 103, bombing of the U.S. Marine Barracks in Lebanon as well as numerous U.S. embassy bombings and the World Trade Center bombing.
During his career with the FBI and in addition to his forensic/investigative duties, Tom traveled extensively to conduct training and assessment into the methods of crime scene investigation, WMD, explosives recognition and avoidance and critical infrastructure protection.
Currently, Tom is a tenured Professor at Eastern Kentucky University teaching in the Fire, Arson and Explosion Investigation Program. Additionally, he is an international consultant to numerous Federal agencies and corporations regarding forensic training and development.
Contact Tom via e-mail: Tom@forensicsRus.com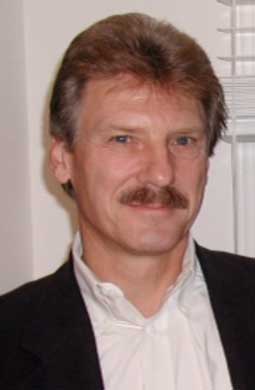 Richard (Rick) S. Hahn
Rick Hahn retired from the FBI after a distinguished career that spanned 32 years. Through his career, Mr. Hahn served in the New York, San Juan and Chicago Field offices of the FBI, the FBI Laboratory in Washington, D. C., and retired in 1999 from the position of Senior Supervisory Agent of the FBI office in Long Beach, California.
As an Agent he specialized in investigations of domestic and international terrorist organizations. He organized multi-agency task forces which brought about the arrest and prosecution of terrorists. In 1984 he was the recipient of the Attorney General's Distinguished Service Award for his work in counter-terrorism.
From 1987 through 1993 Rick was assigned to the FBI Laboratory Explosives Unit as a Supervisory Agent and Examiner of Explosive and Hazardous Devices. While there, he traveled extensively and was involved in the forensic aspects of a number of terrorist bombings against U. S. targets around the world including the attack aboard the vessel CITY OF POROS in the Mediterranean, the bombing of Pan Am Flight 103 over Lockerbie, Scotland, and the bombing of the World Trade Center in New York in 1993. Rick was also called upon to manage the crime scene at the Murrah Federal Building in Oklahoma City.
Rick has served as a terrorism analyst for MSNBC regularly appearing both on MSNBC News and several other NBC programs. He also serves as a trainer and subject matter expert in bombing investigations for the U.S. Department of State. He has authored articles on the topics of terrorism and security for various business journals. He is President of R. Hahn & Company, Inc. a security consulting and investigation company specializing in counter-terrorism and homeland defense.
Contact Rick via email: Rick@forensicsRus.com